Liverpool vs Tottenham Hotspurs
Liverpool vs Hotspurs Highlight Video MoTD
Liverpool vs Tottenham Hotspurs Review :
Just one word : Superb !! Great victory, perfect play, and give credit for all player. The match beetween liverpool vs tottenham really joy to watch, even they not liverpool fans, i believed will enjoy the show. We show great Character, play with heart, and really outclass tottenham player.
Tottenham came to anfield play more defensive formation with 4-2-3-1, and suprisingly play Nabil Bentaleb and Gylfi Sigurdsson in holding midfield. Sigurdsson natural position is attacking midfield, so why Sherwood play him as central midfield. This make Liverpool midfield Gerrard and Henderson takes advantages, while coutinho play as free role, to support our three attacker, Sterling, Sturridge, and Suarez.
Tottenham defense line also play high defense line, it repeat their mistake at White Hart Lane, as we know Liverpool has a pacey strikers, Sturridge Suarez and Sterling show their speed is un macth for their defender, and that easily exposed by them. and the result is suarez goals, how their defender is play to high, once suarez can steal the ball, they cannot chases suarez speed.
Liverpool also make coutinho and sterling a really young star today, their move is unpredictable, and coutinho passes is high class. but for me not only Coutinho and Sterling steal the display, but almost all liverpool player. Coutinho goal, its begin from flanagan superb move, his move trick tottenham player, and then sprint move forward, finally his assist is finishes by Coutinho move, beautiful move from two liverpool youngster.
The last liverpool goals from Jordan Henderson goals begin from free kick. And Tottenham really sink in the Anfield. Once again, Brendan Rodgers succeess to shut his opponent with beautifull performance.
Liverpool vs Tottenham Hotspurs Match Picture
Liverpool 4-0 Tottenham Hotspurs Match Picture 1
Liverpool 4-0 Tottenham Hotspurs Match Picture 2
Liverpool 4-0 Tottenham Hotspurs Match Picture 3
Liverpool 4-0 Tottenham Hotspurs Match Picture 4
Liverpool 4-0 Tottenham Hotspurs Match Picture 5
Liverpool 4-0 Tottenham Hotspurs Match Picture 6
Liverpool 4-0 Tottenham Hotspurs Match Picture 7
Liverpool 4-0 Tottenham Hotspurs Match Picture 8
Liverpool 4-0 Tottenham Hotspurs Match Picture 9
Liverpool 4-0 Tottenham Hotspurs Match Picture 10
Liverpool 4-0 Tottenham Hotspurs Match Picture 11
Liverpool 4-0 Tottenham Hotspurs Match Picture 12
Liverpool 4-0 Tottenham Hotspurs Match Picture 13
Liverpool 4-0 Tottenham Hotspurs Match Picture 14
Liverpool 4-0 Tottenham Hotspurs Match Picture 15
Liverpool 4-0 Tottenham Hotspurs Match Picture 16
Liverpool 4-0 Tottenham Hotspurs Match Picture 18
Liverpool 4-0 Tottenham Hotspurs Match Picture 19
Liverpool 4-0 Tottenham Hotspurs Match Picture 20
Liverpool 4-0 Tottenham Hotspurs Match Picture 21
Liverpool 4-0 Tottenham Hotspurs Match Picture 22
Liverpool 4-0 Tottenham Hotspurs Match Picture 23
Liverpool 4-0 Tottenham Hotspurs Match Picture 24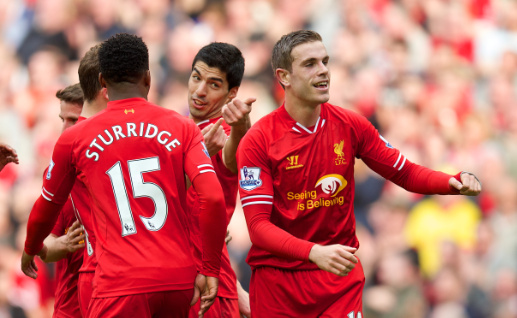 Liverpool 4-0 Tottenham Hotspurs Match Picture 25
Liverpool 4-0 Tottenham Hotspurs Match Picture 26
Liverpool 4-0 Tottenham Hotspurs Match Picture 27
Author:
Phil Reade